Dinner Time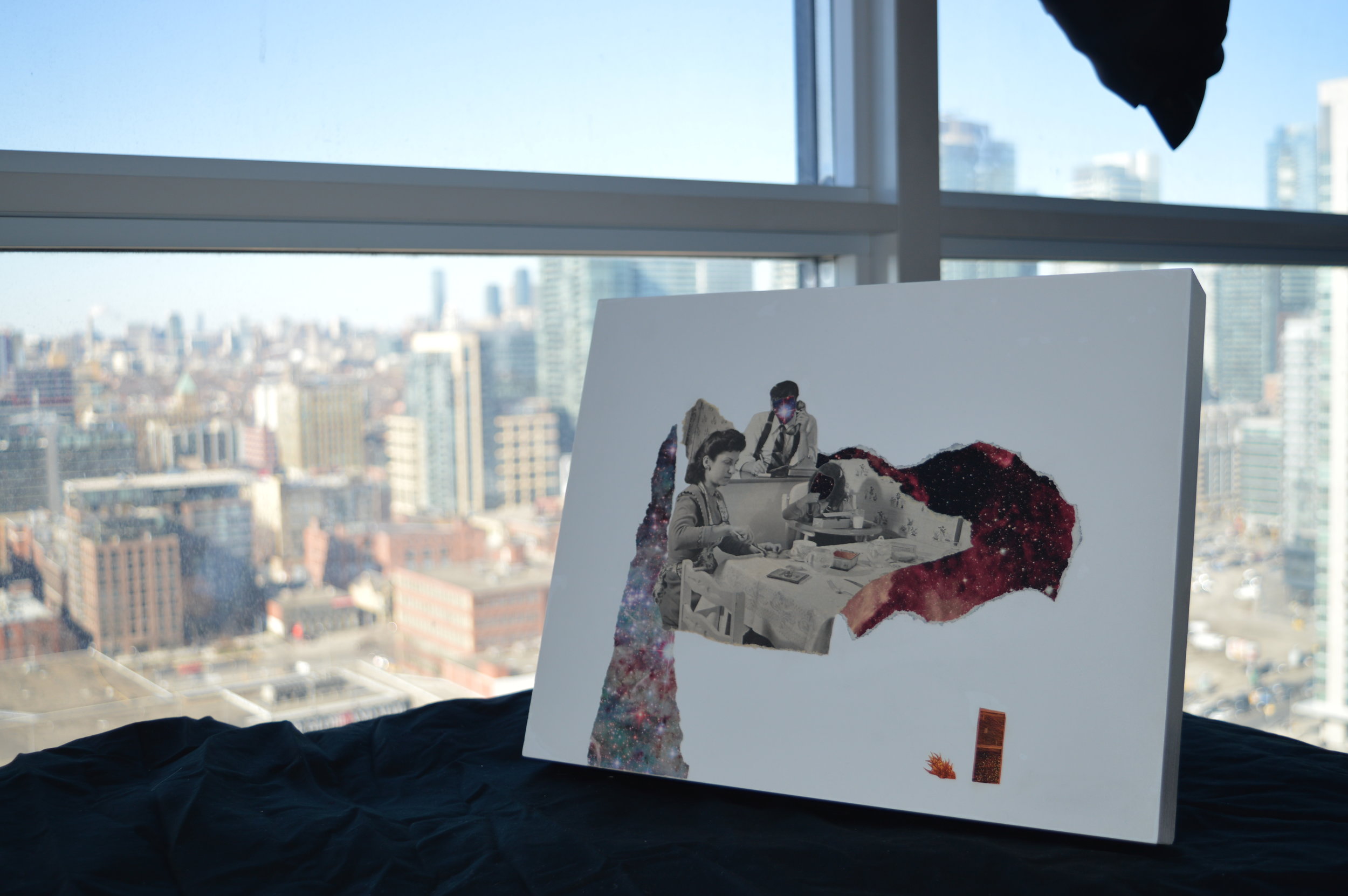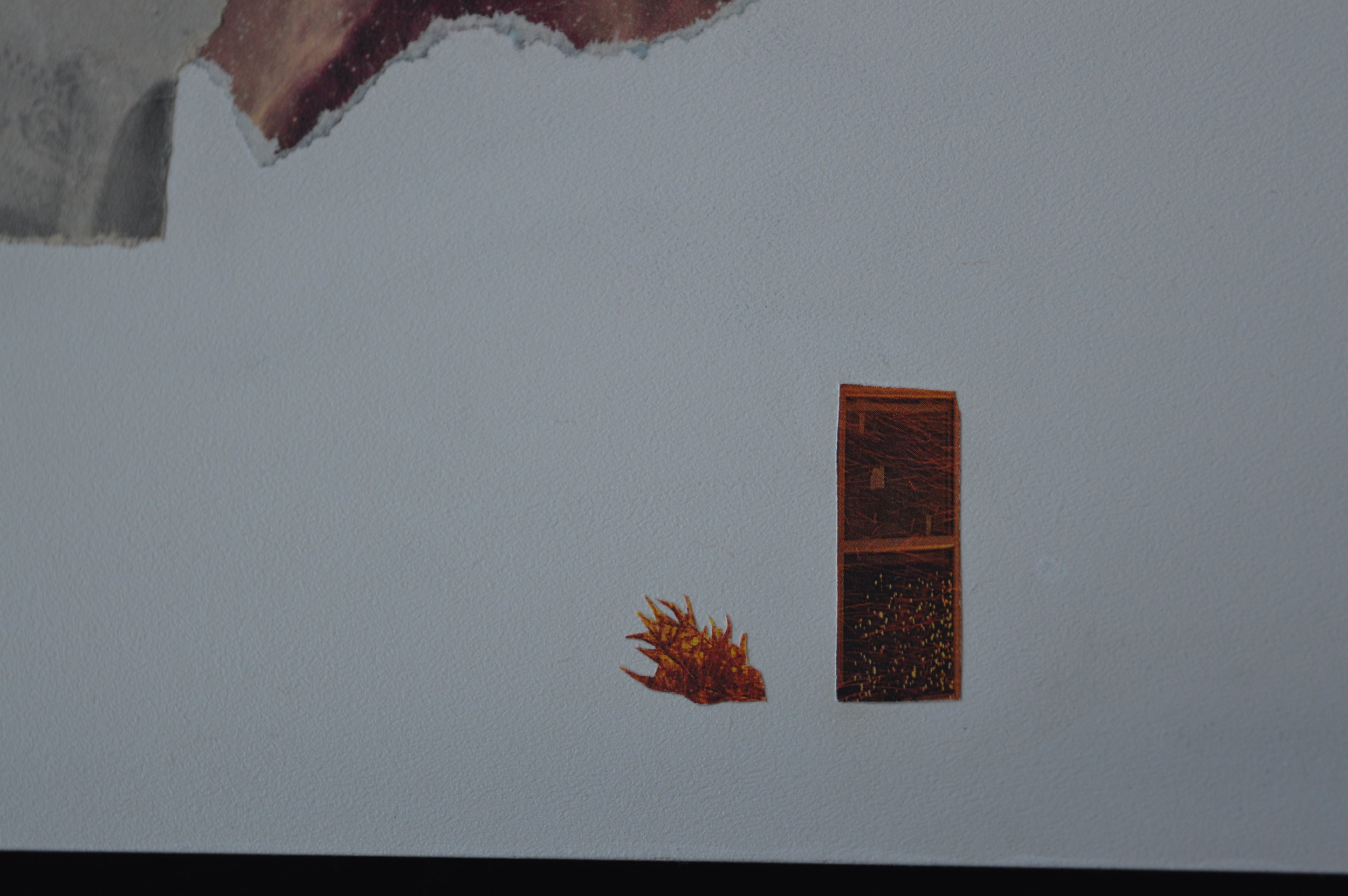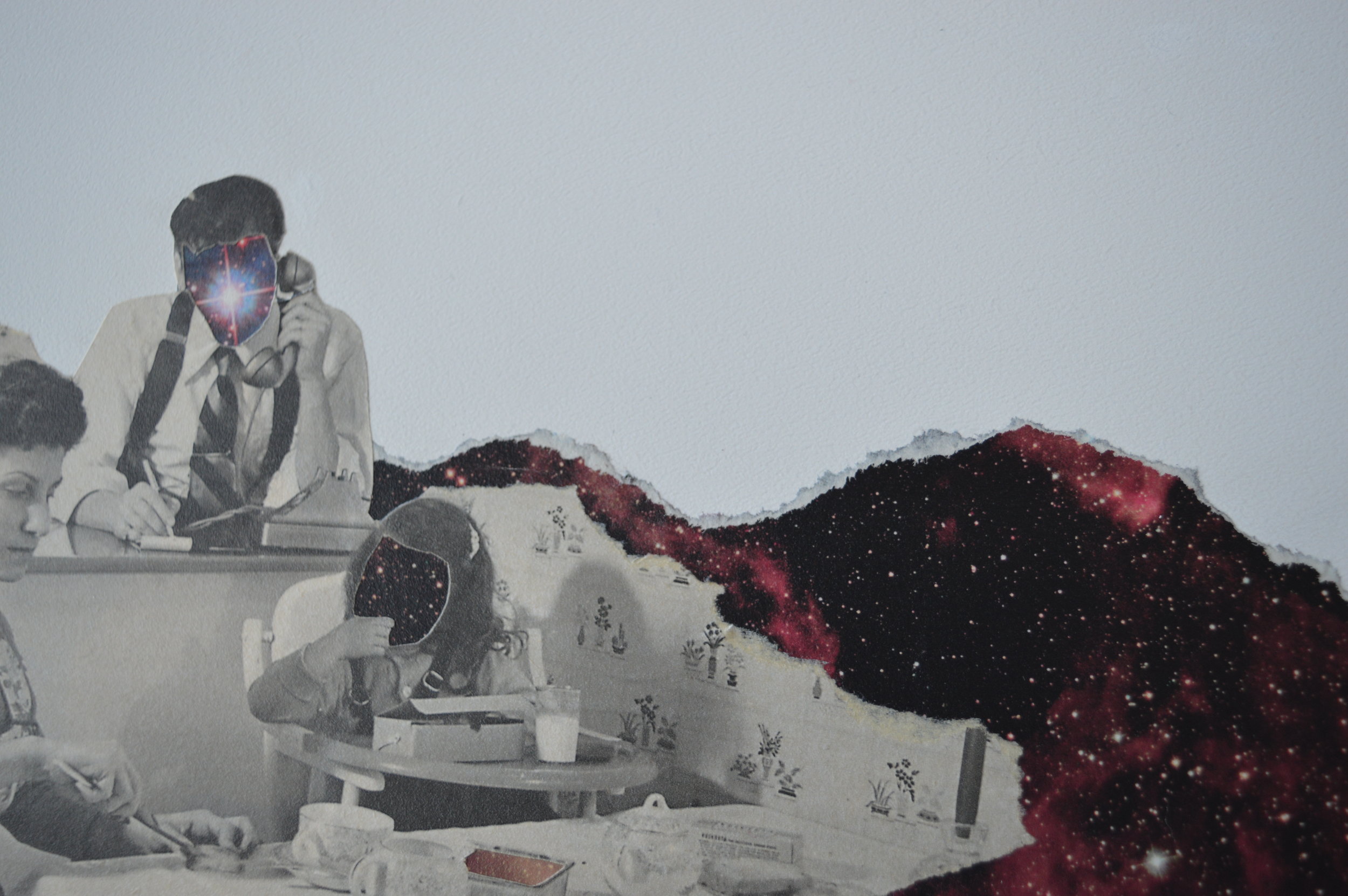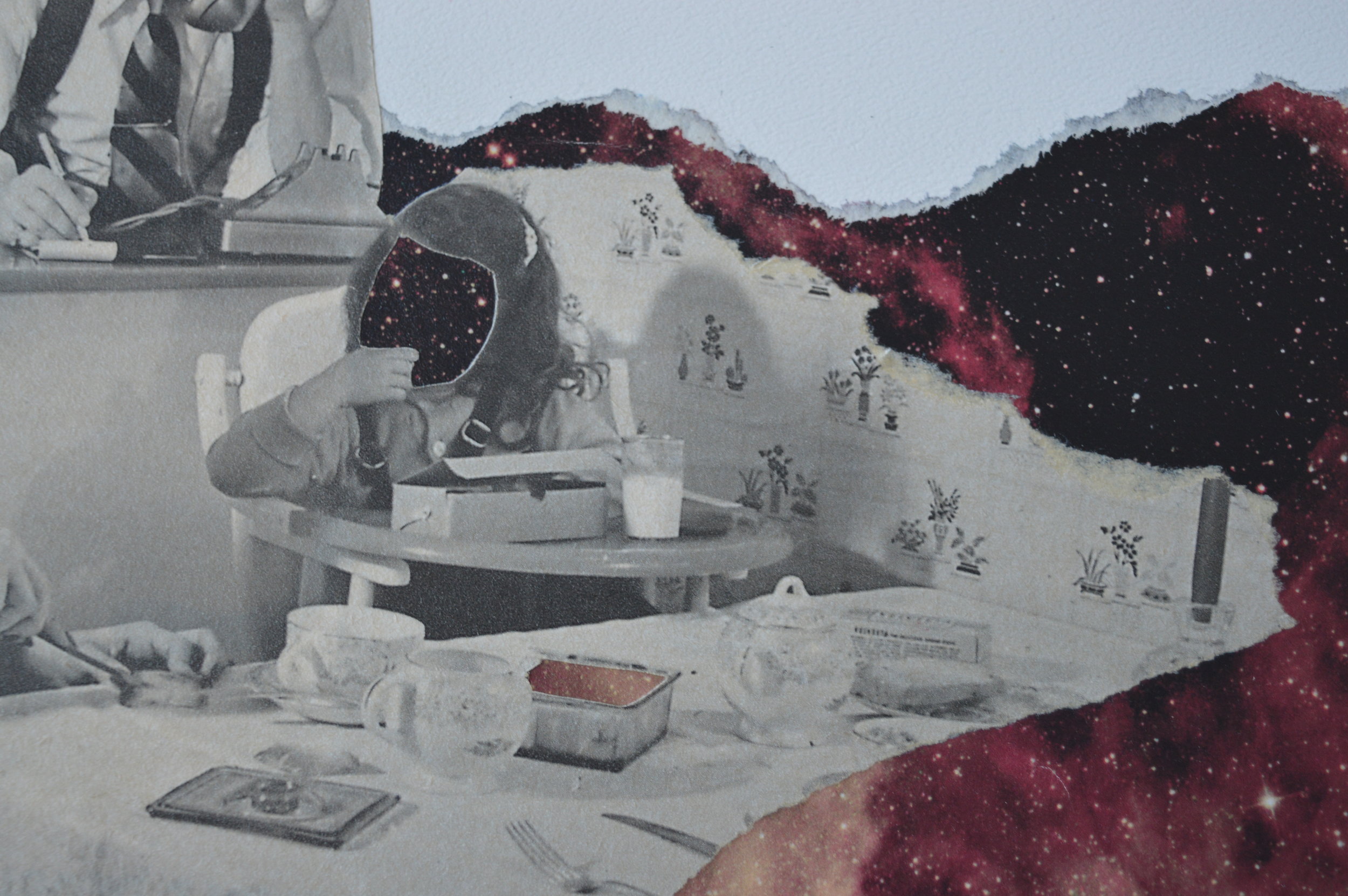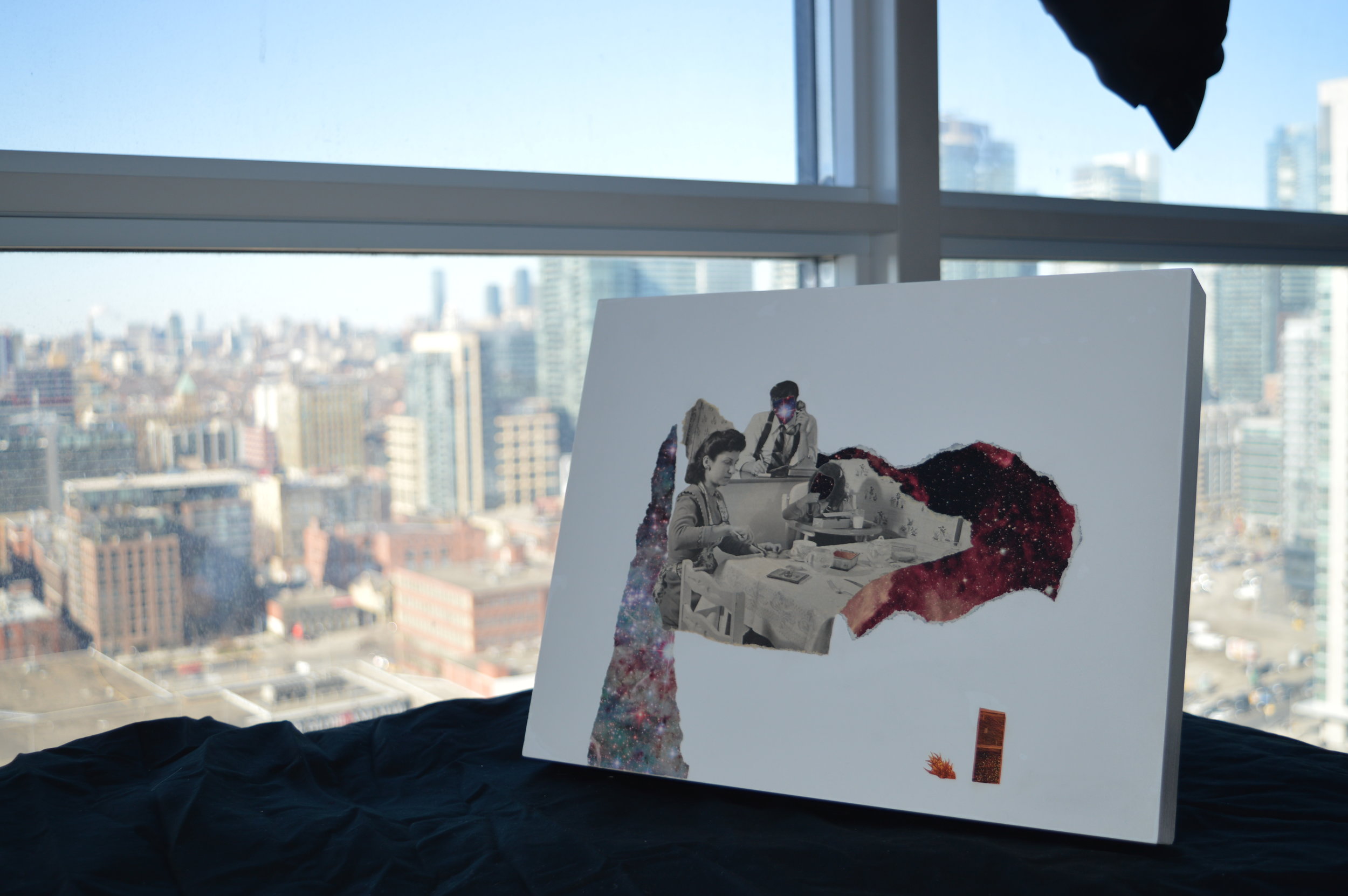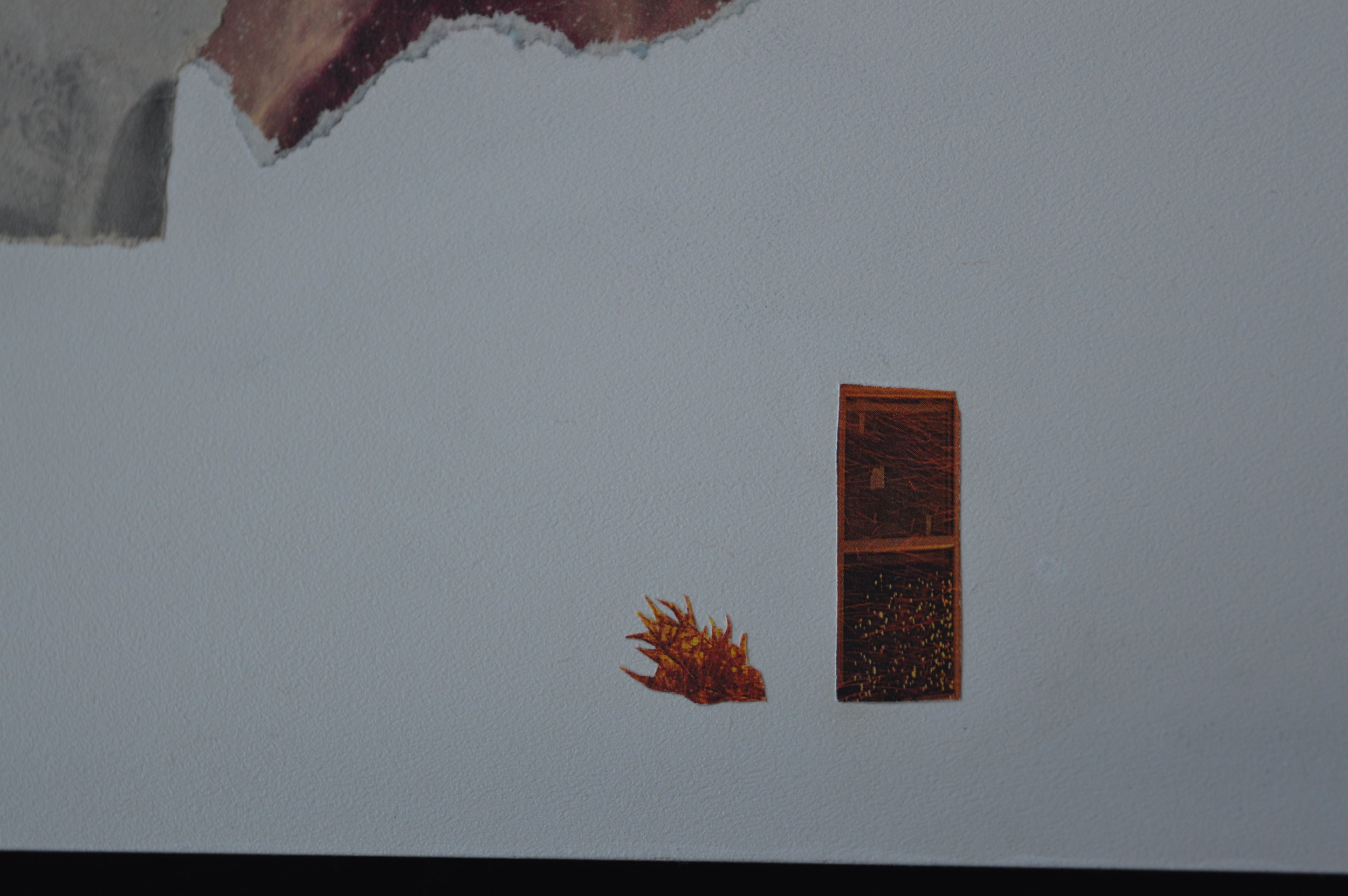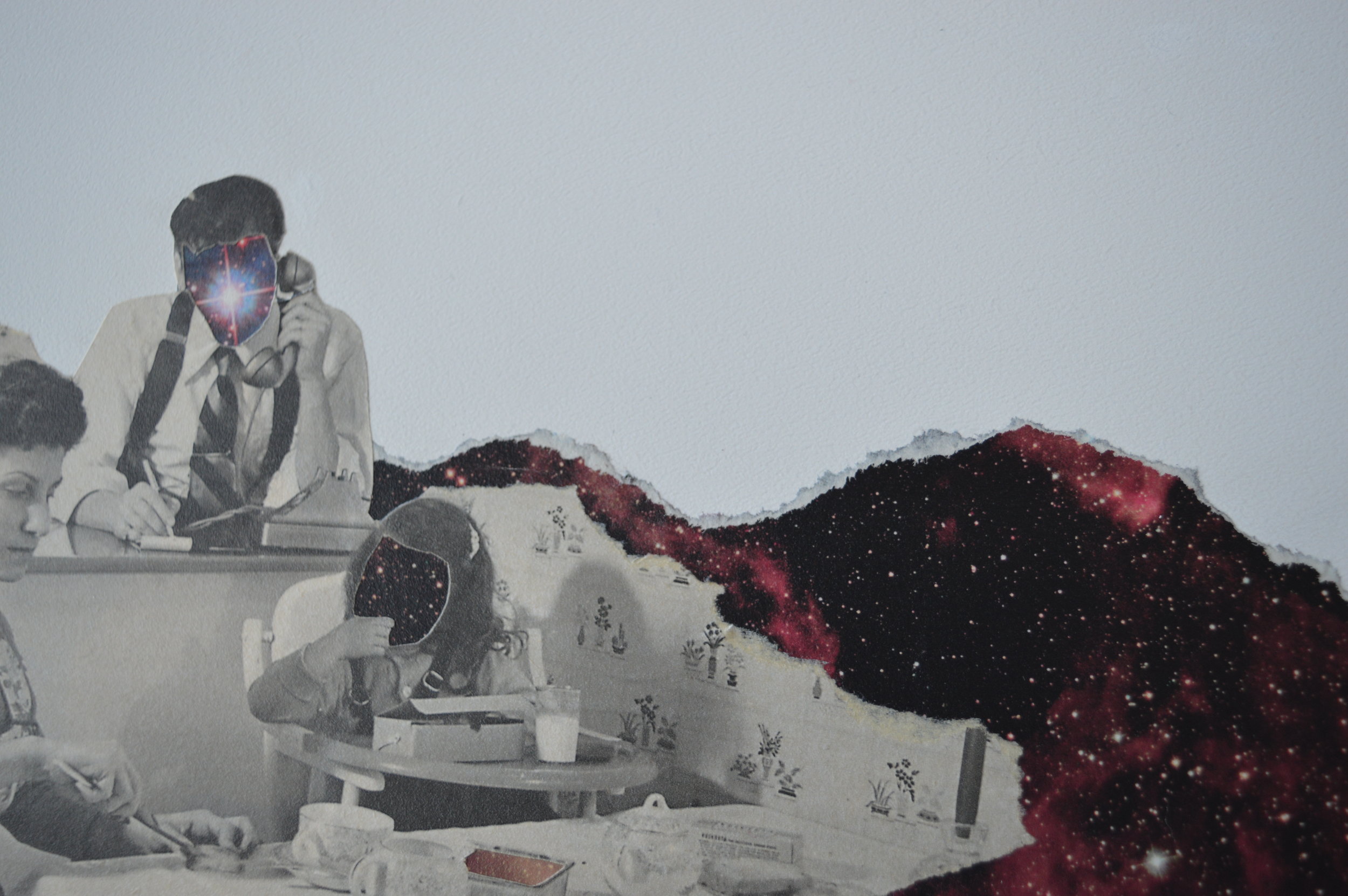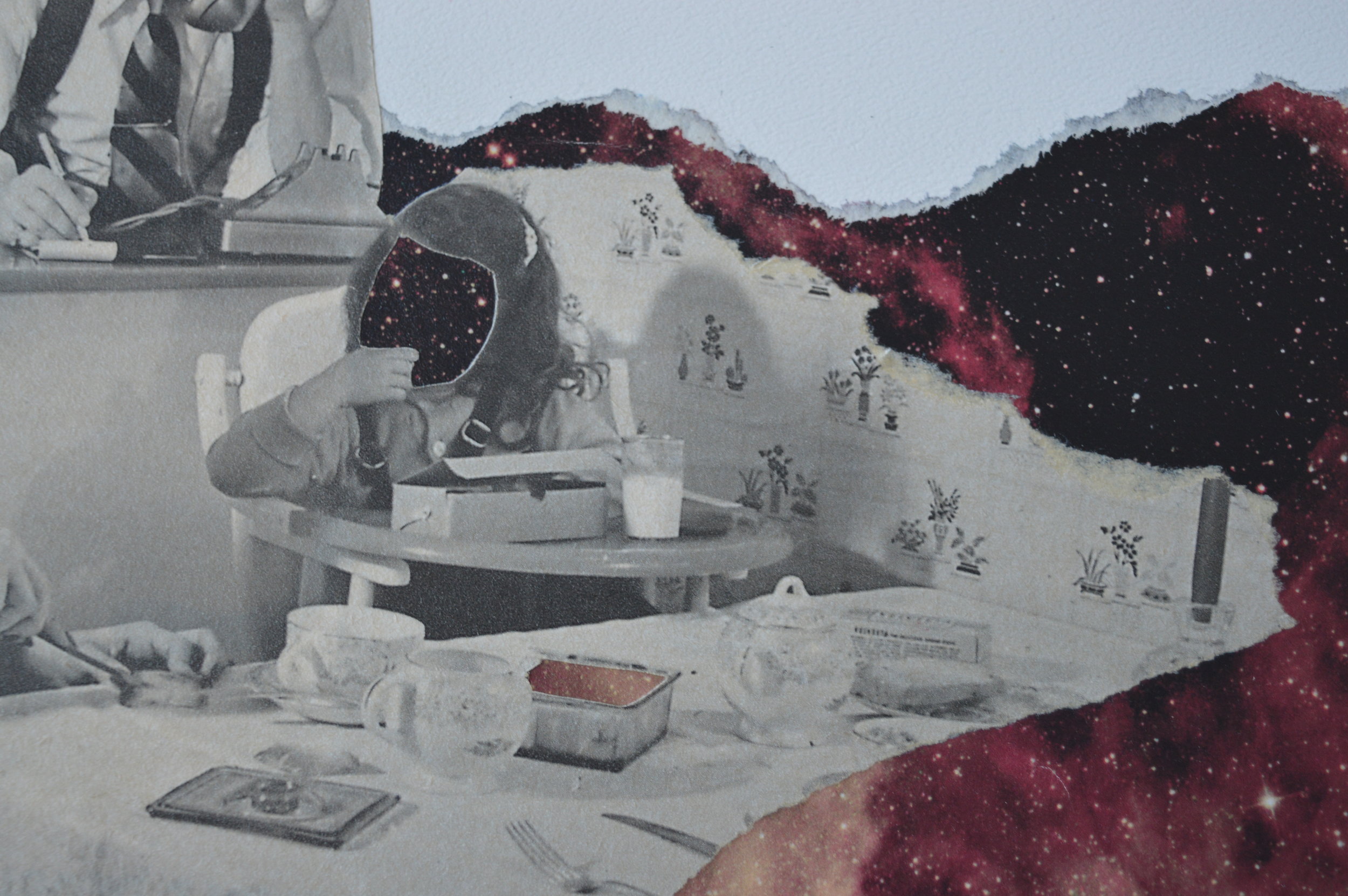 Dinner Time
Hand-cut collage on wooden panel - 2015
Size: 14 x 1.5 x 11 (L X W X H) inches
The mother attends to the needs of her daughter, while the husband attends to matters of far off importance—his face engulfed by a great celestial light, illuminating worlds so distant from his own. The mother obediently accepts the household work, her back turned on the galaxies and star clouds that exist so far from her own perception, so foreign to the cloth and woodwork of her simple home. A single door resides at the bottom of the frame, so distant from the star-scapes and the bleak domestic setting, this escape never dismissed from the mind of the woman who ever holds it in her outer vision.
Every collage is signed and dated on the back and sealed with a water-based sealer for protection and longevity. Your collage will include a wire on the back for easy hanging, a print out of its unique story and a personal note from the artist.
Ready to ship in 1-3 business days from Canada.