When's Dinner?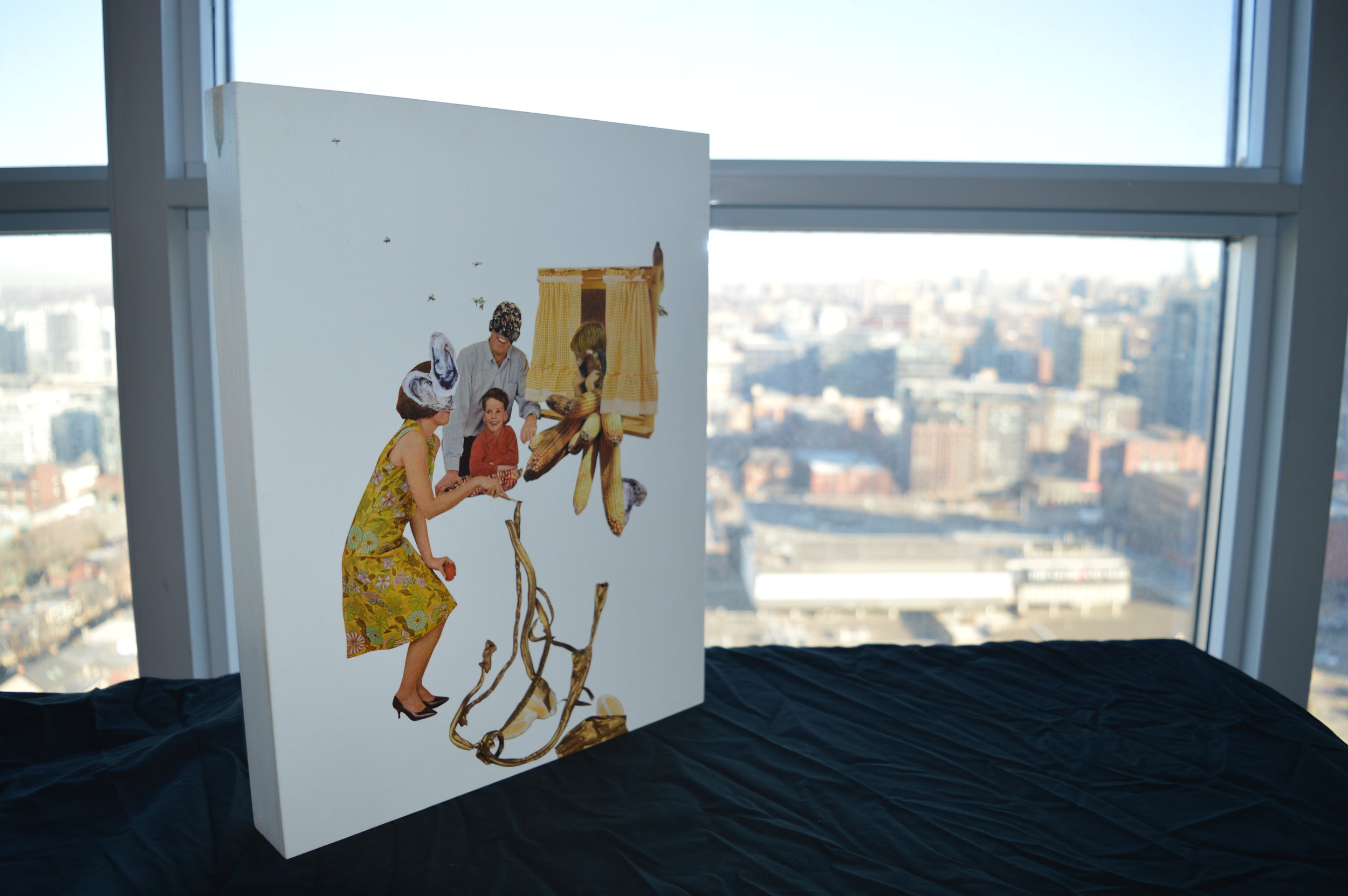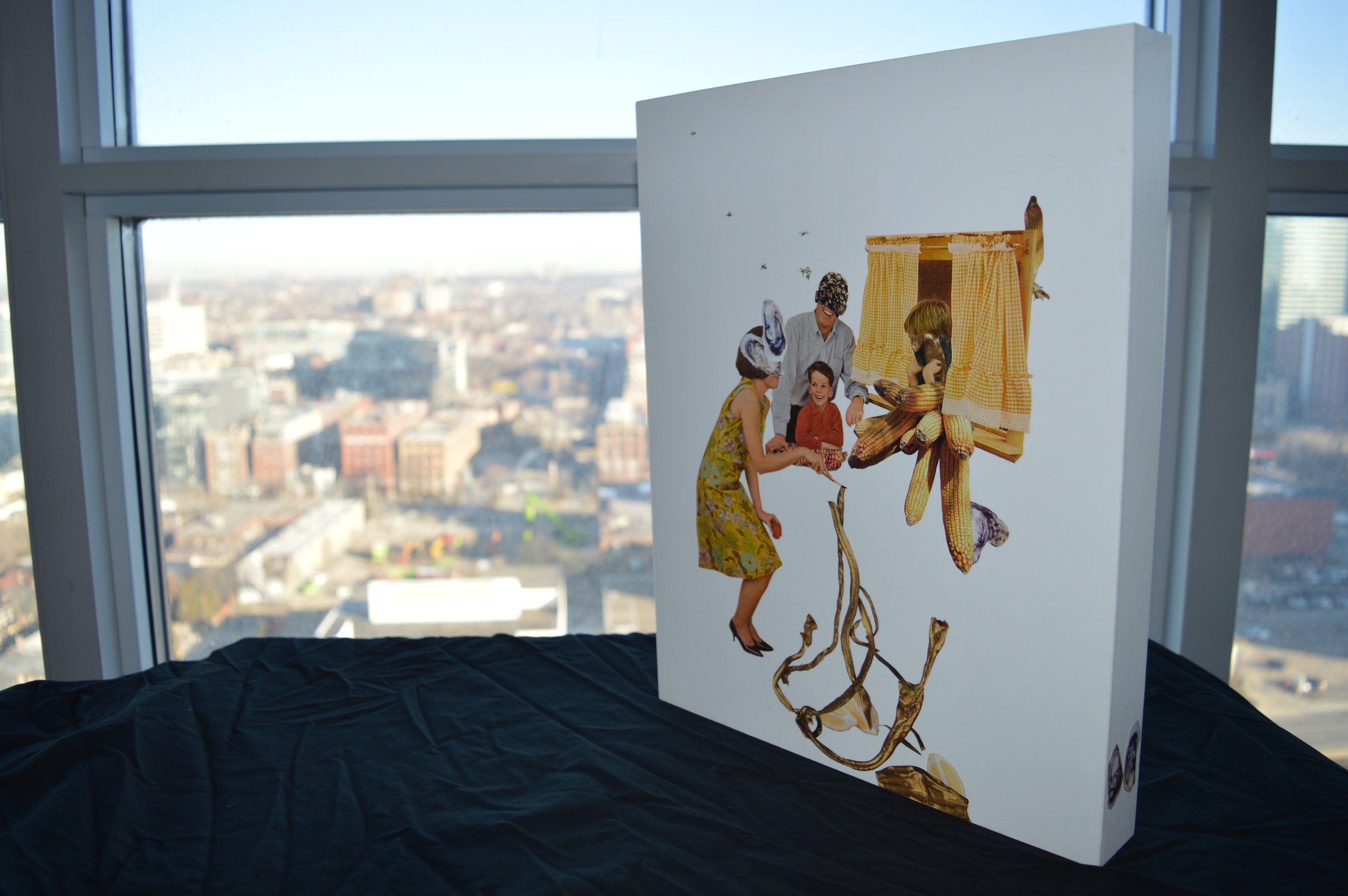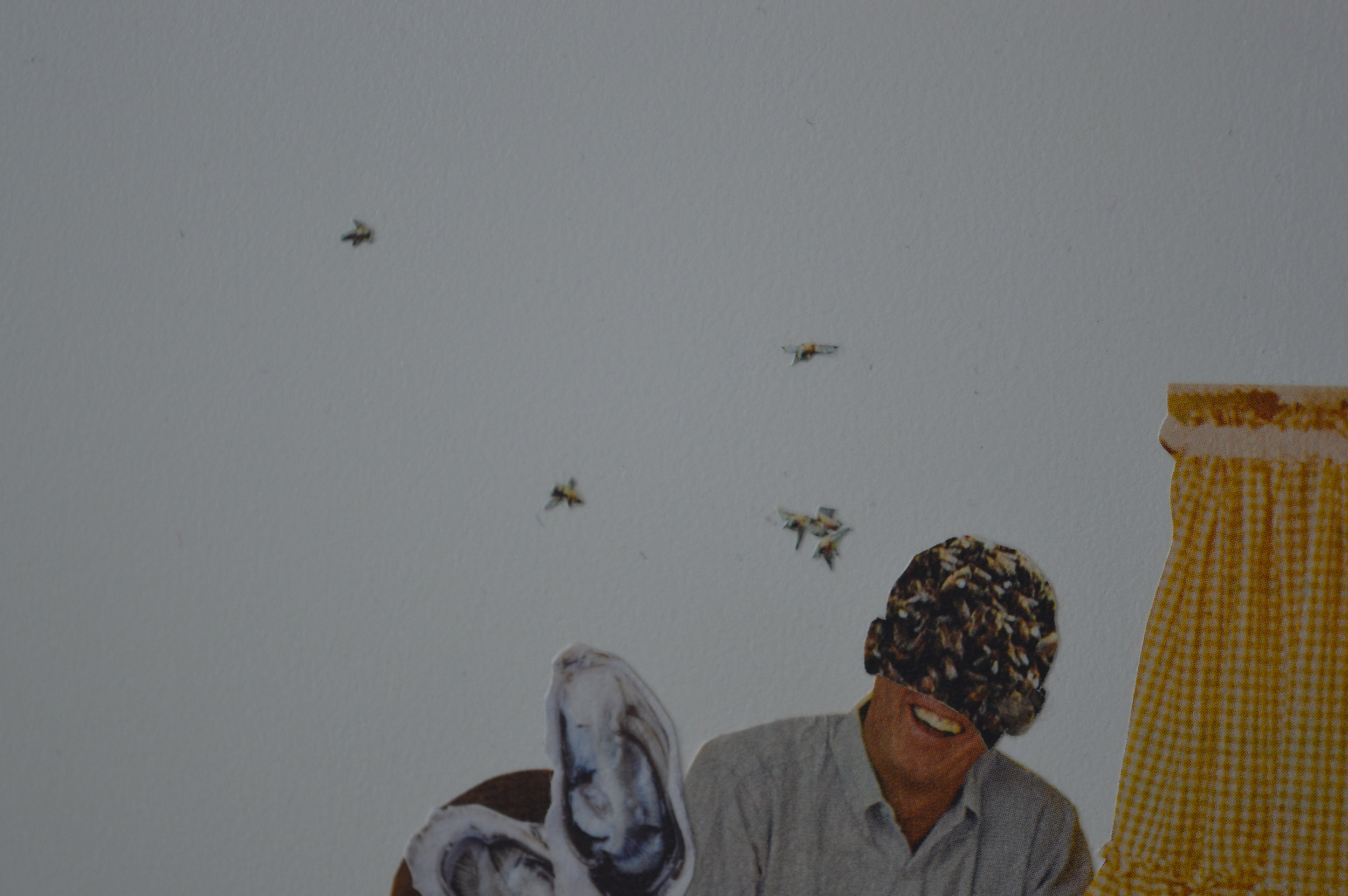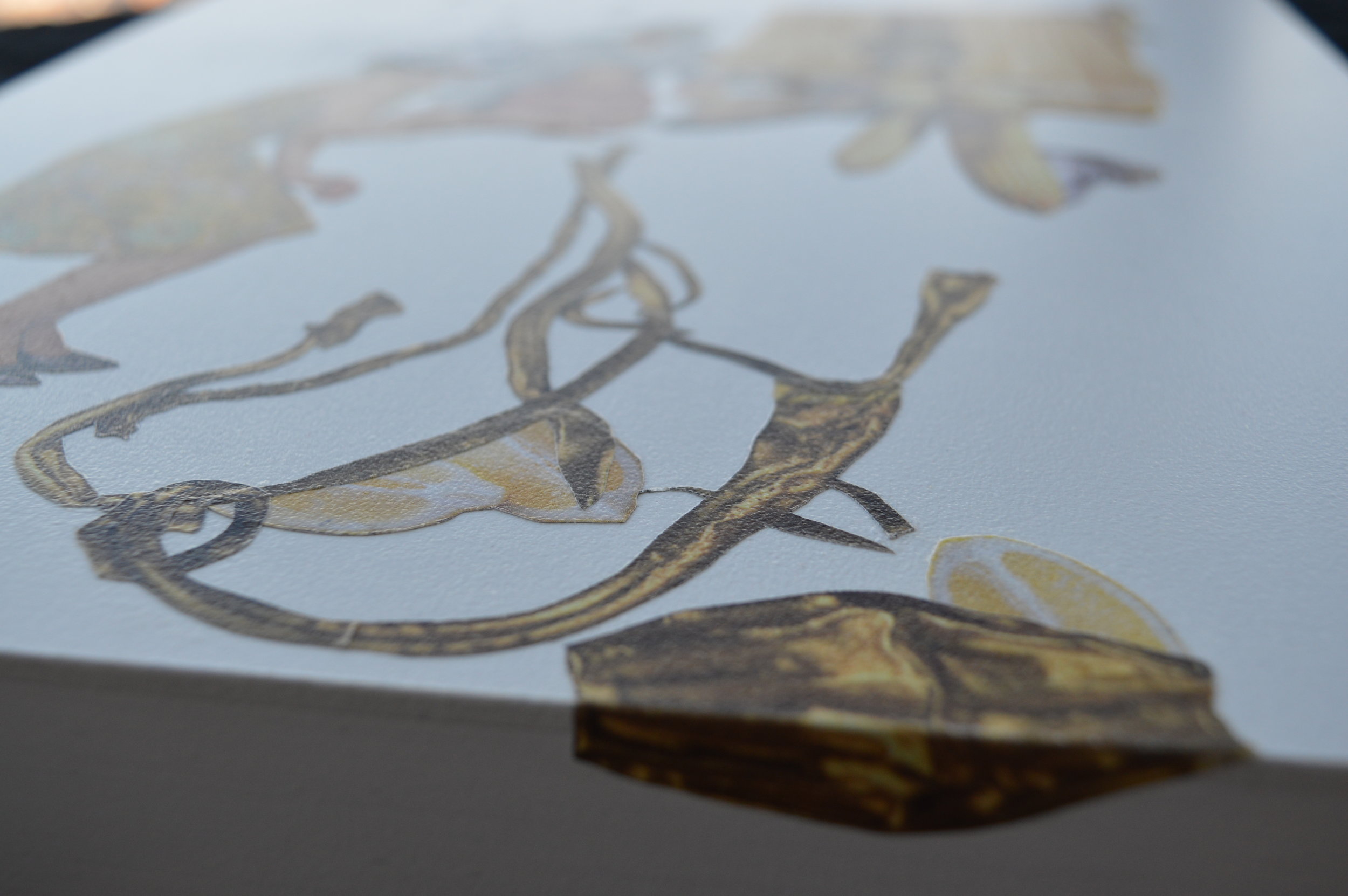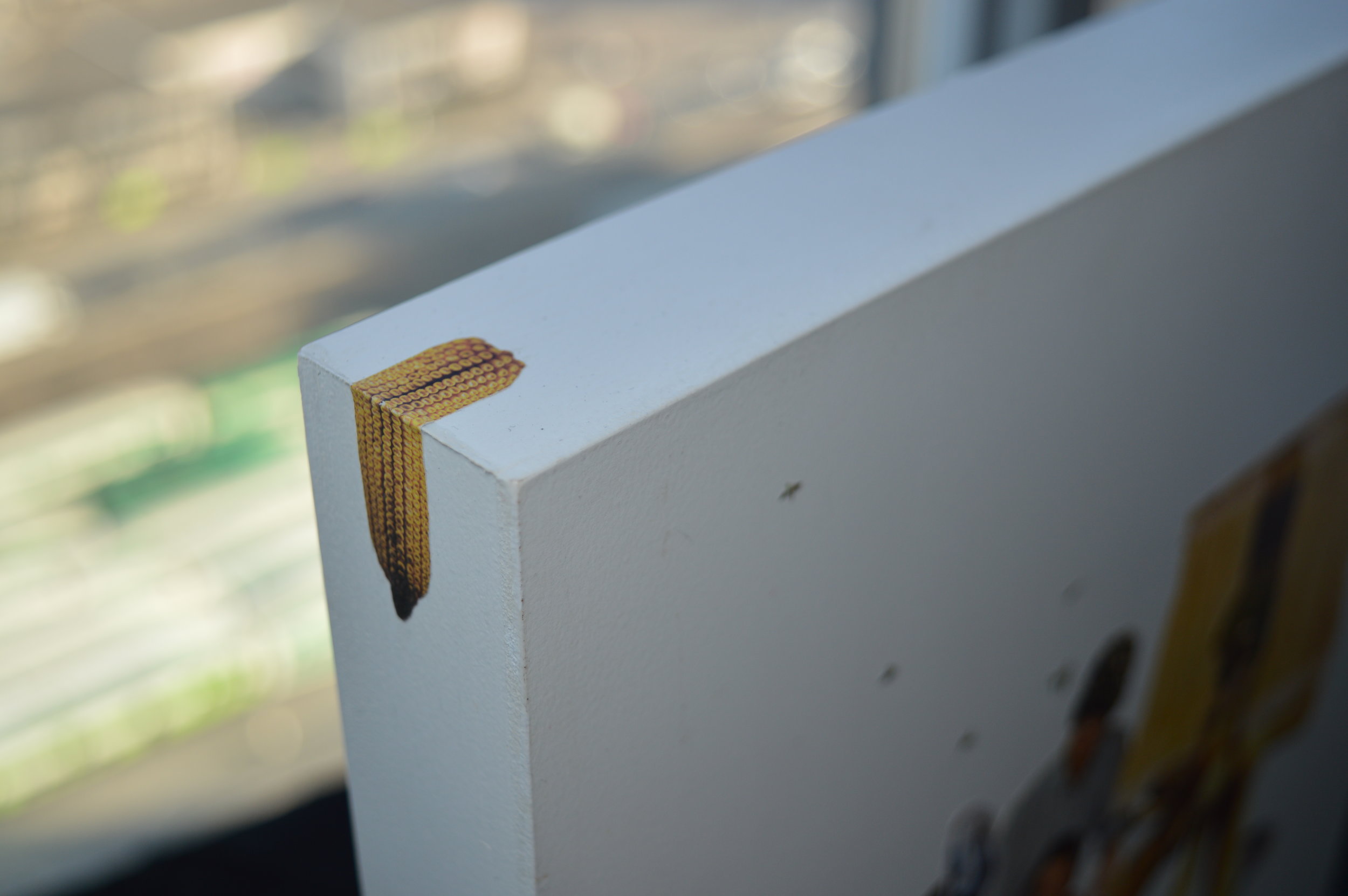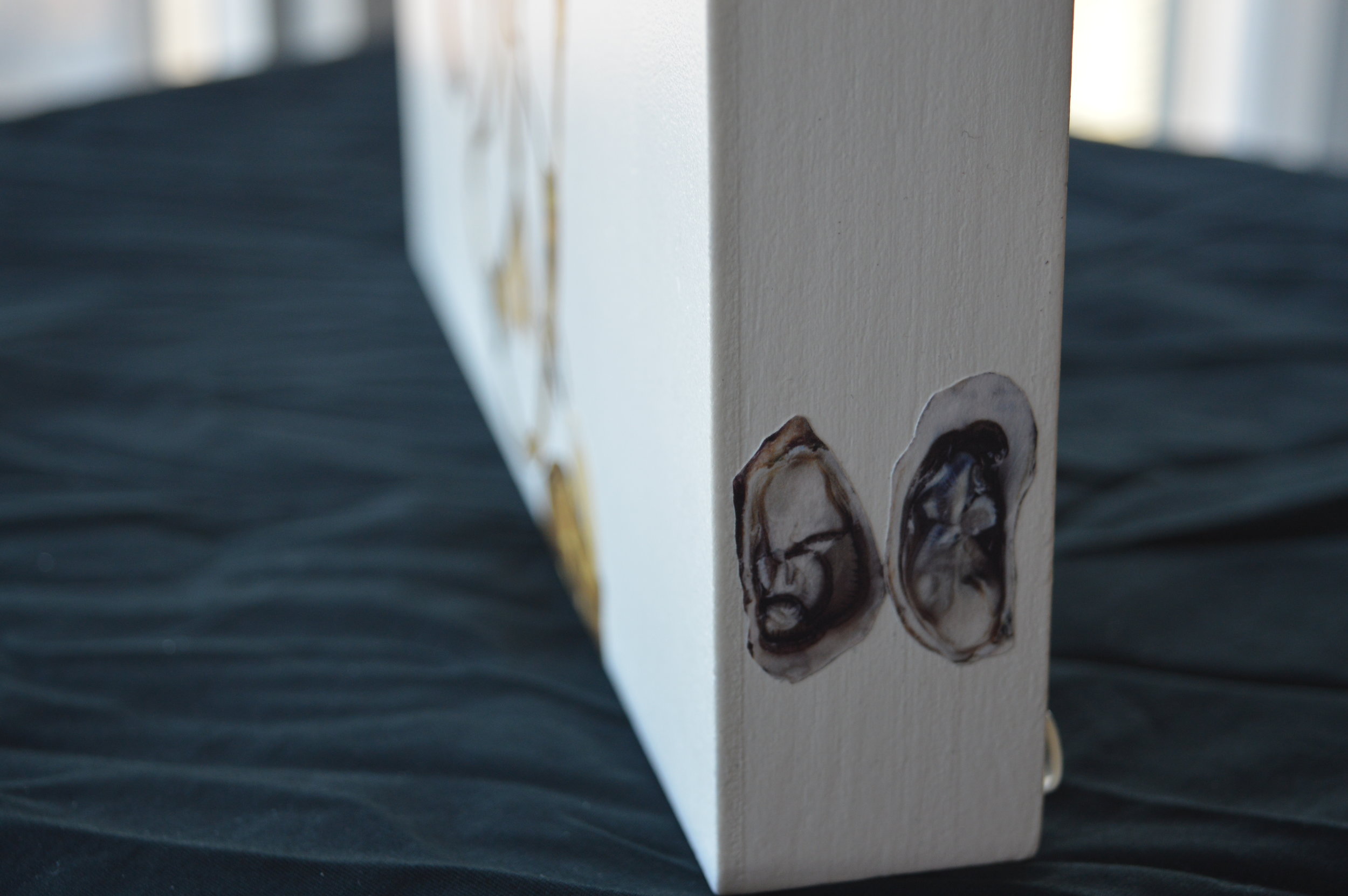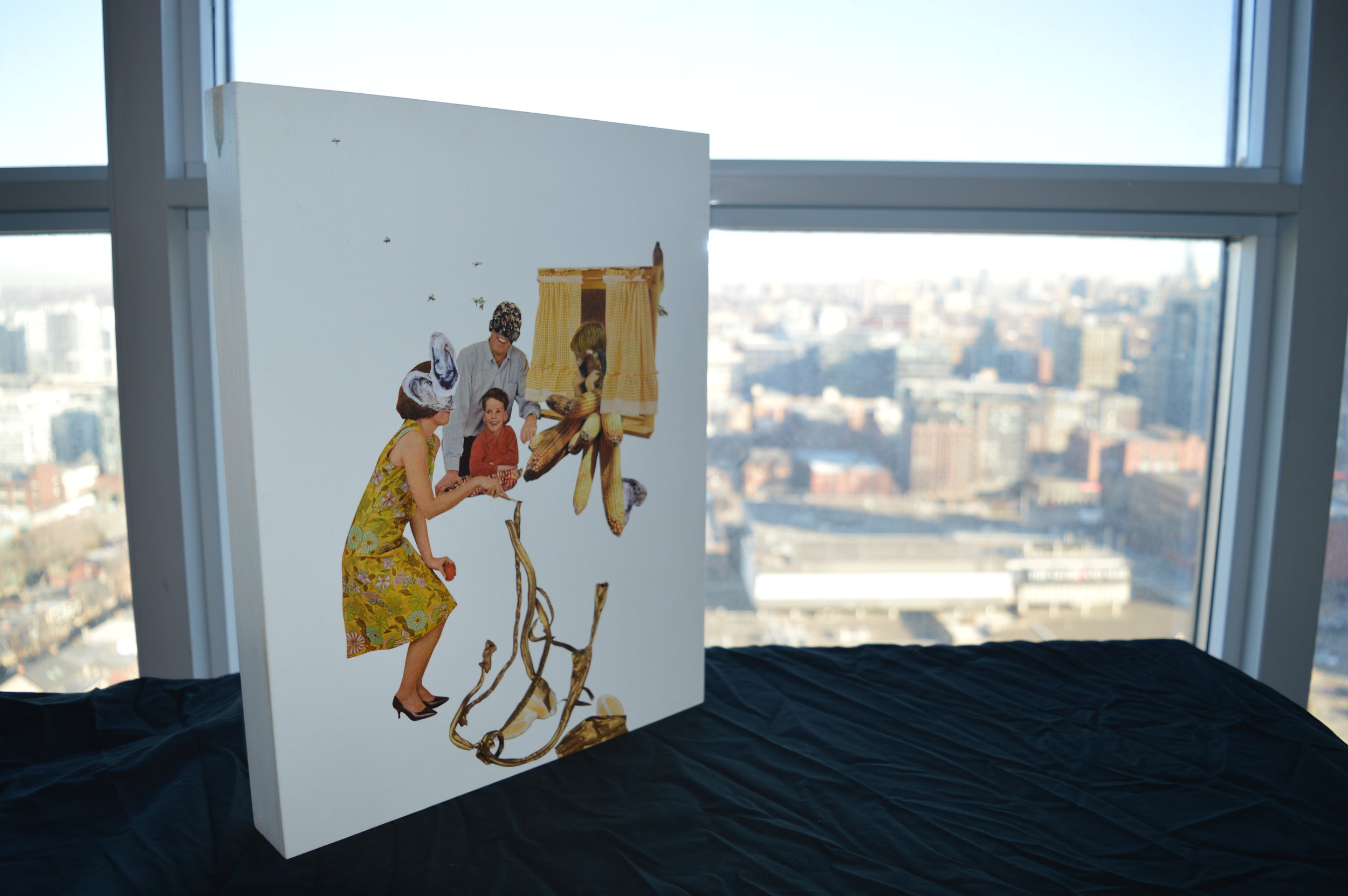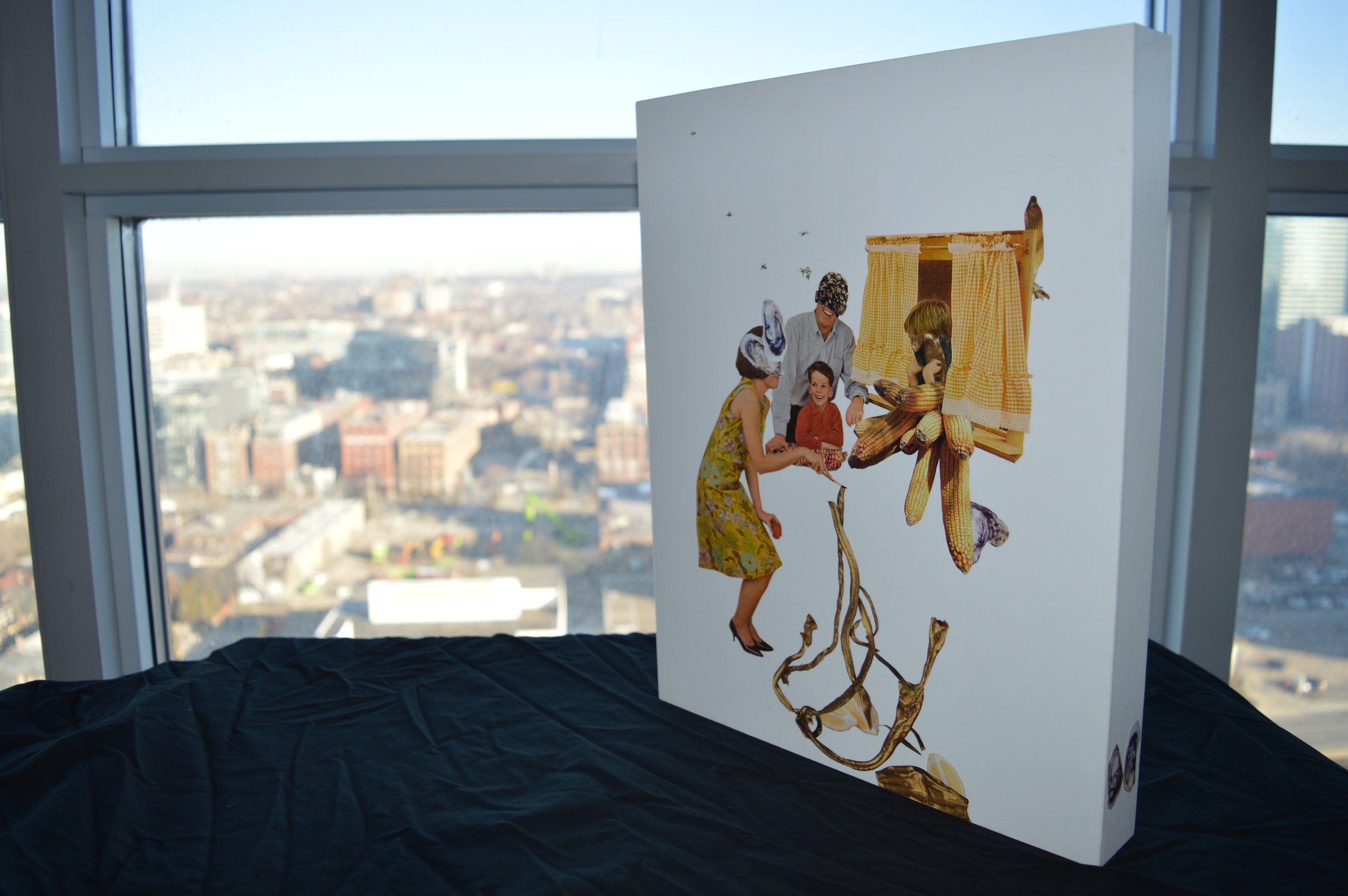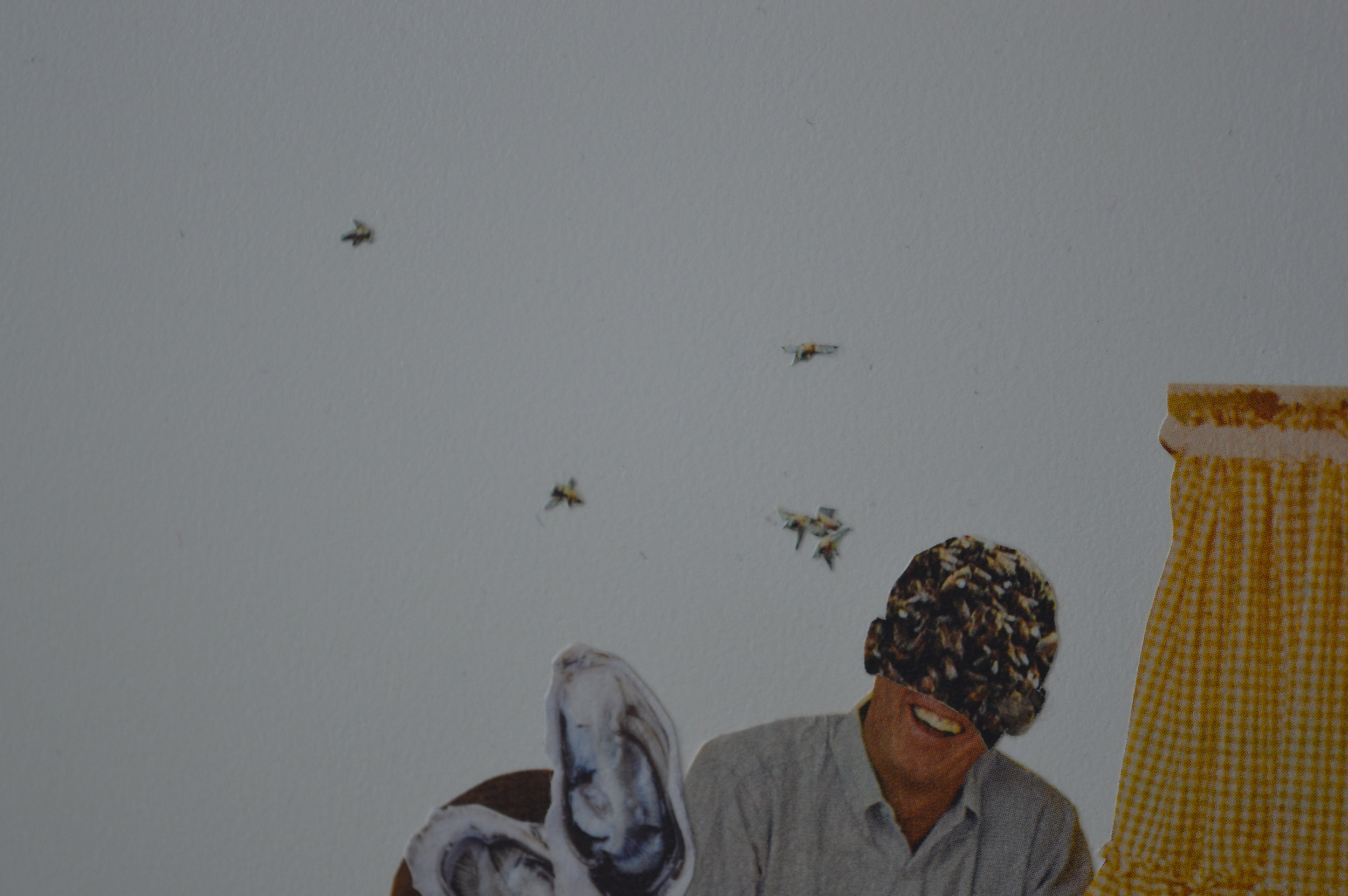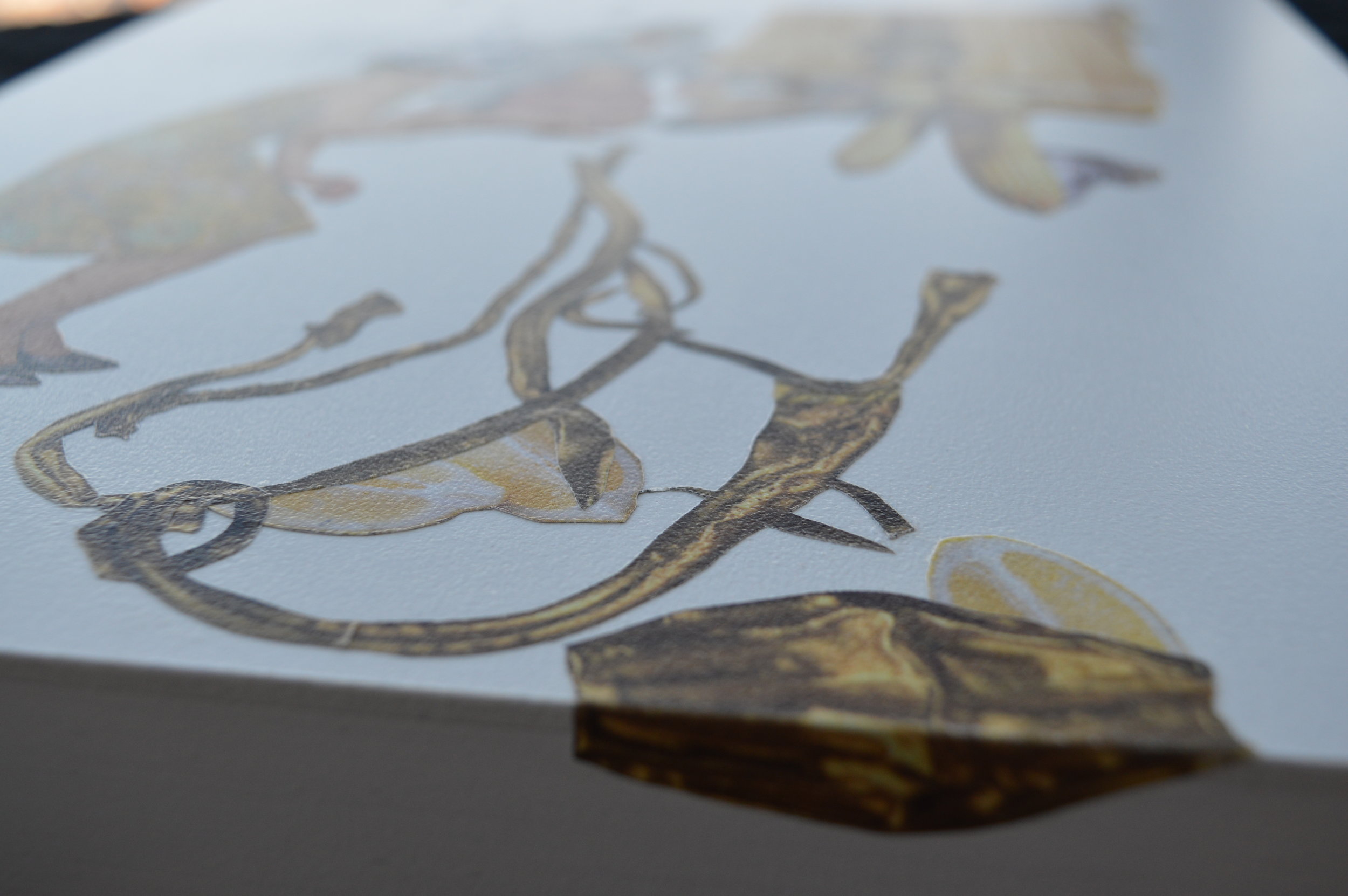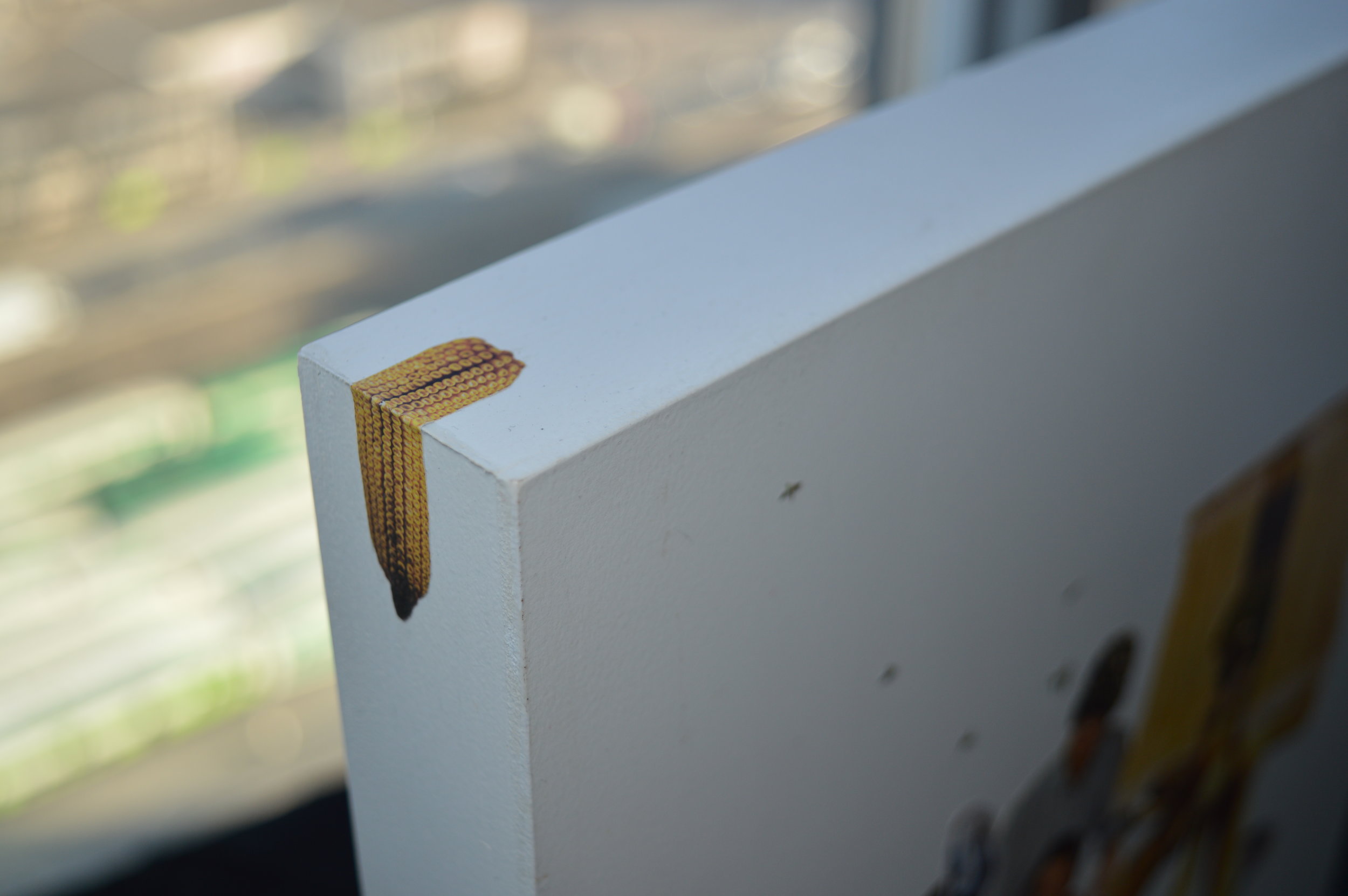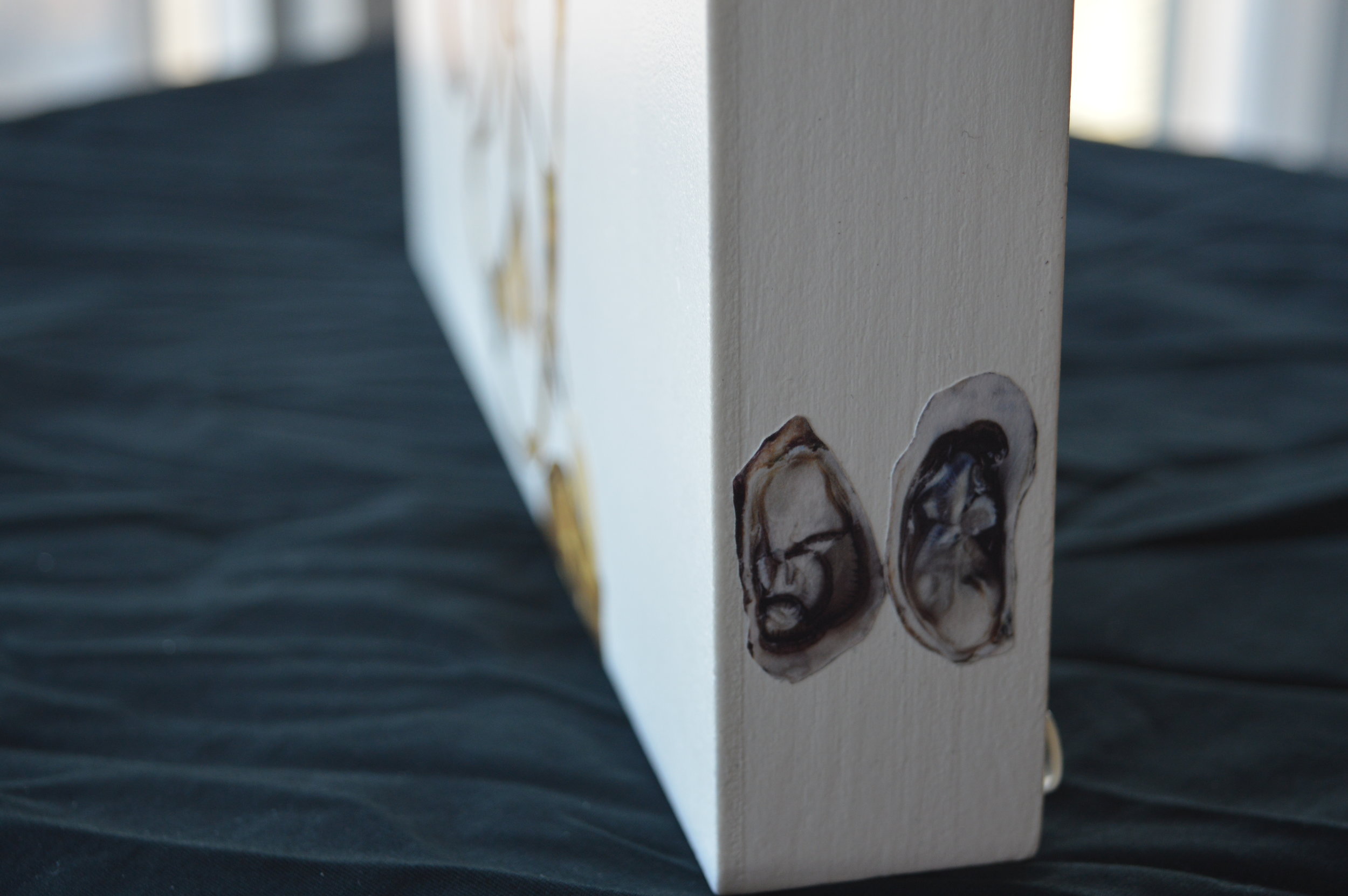 When's Dinner?
Hand-cut collage on wooden panel - 2016
Size: 11 x 1.5 x 14 (L X W X H) inches
The mother pictured here making preparations of her own, preparations of heart and home. Her happy and hungry family looks on with purely expectant smiles. The woman herself has a satirical smirk which is barely seen, this expression her acceptance of responsibility, the acceptance of the joyous weight the family expects her to carry. The onlooking family and the mother so consumed by their hunger, their forms becoming one with the food, this sustenance growing out of their thoughts and desires. The mother is ready to perform her complex duties, expected to create those delicacies which the family will consume, expecting the same performance in all the days to come.
Every collage is signed and dated on the back and sealed with a water-based sealer for protection and longevity. Your collage will include a wire on the back for easy hanging, a print out of its unique story and a personal note from the artist.
Ready to ship in 1-3 business days from Canada.